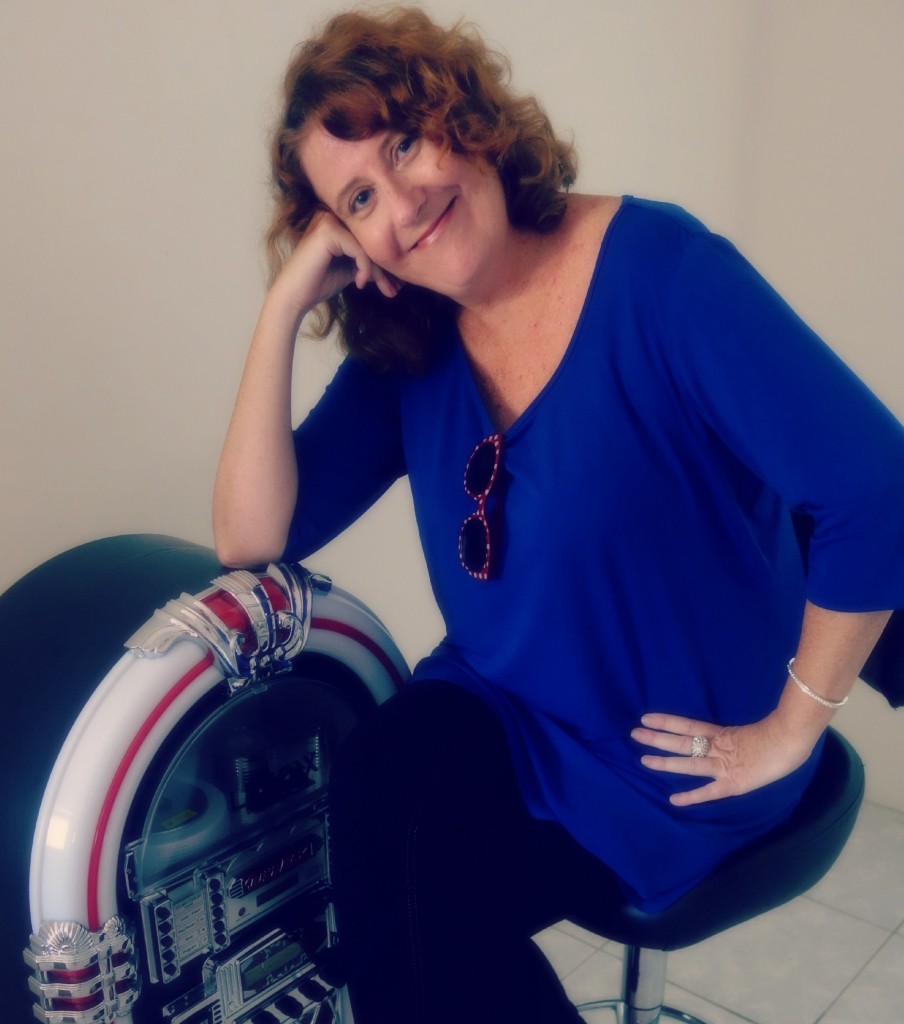 Bree Darcy is the pseudonym of an Australian journalist who loves reading and writing books about everyday women facing up to life's challenges.
She has published several popular websites for readers and authors, including Chicklit Club, Connect and We Heart Writing, and also ran the annual International Chick Lit Month event.
Having worked as a newspaper sub-editor for about twenty years, she is now a freelance writer and editor with an interest in psychology. She lives in Perth and is married with three children.
Don't Mention the Rock Star is her debut novel and she is currently working on her next book – about influencers and the empires they build on lies.

When did you realise you wanted to be a writer?

I didn't! I wasn't one of those people who believed there was a book inside everyone. So wanting to write this story actually hit me out of the blue. One day I had a cool idea for a novel – and thought why not have a crack at writing it. It was about the mean girls of blogging – a subject I follow online with immense interest!
Then the story of Kellie and Andy came through even louder and forced me to write that instead.  It was an incredible challenge – and I definitely think I've now been bitten by the writing bug.
But if we're talking about writing in general, not just fiction, then I knew I wanted to be a journalist from the age of 11, when I watched a TV show about a female sports journalist. Getting paid to watch sport all day – what heaven was this?!
What do you like to write about?
Having run a chick lit website (Chicklit Club) for more than a decade, and reading pretty much only that genre, it would have been crazy for me to attempt anything else. I love how chick lit explores a woman's journey through life's challenges.
There's often romance but the story is always about more than just the relationship. I also enjoy books with humour, that keep the reader guessing, so I guess that's the style I have tried to emulate.
In my debut novel, I wanted to explore the theme of soulmates who never quite get it together – because I love reading those sorts of stories. And I've always been fascinated about the facade behind bloggers and influencers, so that is what I've explored in my second novel.
What is your 30-second elevator pitch for Don't Mention the Rock Star?
Celebrity reporter is hiding the fact her first boyfriend is now a rock star. Rock star returns years later, wanting to reclaim his first love. … Do you mind pushing the button for the tenth floor? Thank you.
Who have been your rock star crushes?
Back in the 70s I thought the construction worker from the Village People was pretty darn cute (what was I thinking?). Then Simon Le Bon of Duran Duran came on to my radar, singing Planet Earth, and he was my infatuation throughout my teenage years. I may or may not have carried around a tatty photo of the band as my lucky charm for all my exams.
Then I progressed to Robbie Williams in his post-Take That days, and now it's Billie Joe Armstrong from Green Day. There is a guyliner scene and a blue hair moment in the book dedicated to him.
Which three books have made the most impact on you? 
The first book I remember being floored by was The Outsiders by S.E. Hinton. It's a coming-of-age story set in the 60s and relates a tale about a guy called Ponyboy who's dealing with gang rivalry.
It was made into a movie in the 80s. Actually – even though the movie involved many of that era's hottest young actors, such as Tom Cruise, Emilio Estevez, Matt Dillon and Rob Lowe – read it, don't watch it. The book is SO much better.
An obvious one for a chick lit lover perhaps, but I have to put Pride and Prejudice on this list. I loved Jane Austen's humour, especially the exchanges between the meddling mother and the exasperated father; the characterisations of the different sisters, the thwarted romances, the repulsive Mr Collins and the haughty but hot Mr Darcy.
He was, of course, the inspiration behind my pen-name. I have watched the BBC adaptation with Jennifer Ehle and Colin Firth so many times.
I also adored Where Rainbows End, by Cecelia Ahern, (aka Love Rosie) from the second I started reading it. I loved how over time something kept getting in the way of Rosie and Alex being together. I guess I have pursued a similar theme in my own book. And it's probably why One Day by David Nicholls also struck a real chord with me too.
If you held a dinner party, which literary characters would you invite ?
Bridget Jones, as long as she didn't bring along her blue string soup.
Elizabeth Bennet, because she's the ultimate heroine.
Both their Mr Darcys, to see if they are really that fanciful in real life.
And Kellie and Andy from my first book, to talk music, celebrity gossip and see how they are getting along now.
Which authors have inspired you?
I have always had a soft spot for the Irish authors such as Marian Keyes, Monica McInerney (originally from Australia), Cecelia Ahern and Melissa Hill. Something in the water over there seems to give them a flair for intriguing storytelling with memorable, quirky and fun characters. Always guaranteed to put a smile on your face!
Which celebrity would you most like to see write a novel?
It probably would be easier to answer which celebrity would you most NOT want to write a novel. There have been scant examples of success in this field. Hmmm, let's think hard here … I reckon Oprah should add it to her bucket list.
Five tips for new writers? 
I did a lot of reading about writing craft and the business of being an author because I knew I had a lot to learn – I still do! Some of the take-home messages for me were:
You need to stack the odds against your character right from the start – you have to shatter their world.
When you are working on what happens next, don't go with the first thing that comes to mind.
As an author, you have one job. Make them want to turn the page!
Start building a platform – the thing you will stand on to promote yourself – well before publication. Because, darn it, all those other authors were right when they said writing's the easy bit compared to marketing your book.
There's never a perfect time to get started – just do it!