It's been lots of fun being on the other side for once – as a guest poster and interviewee for a range of online and media outlets.
Features and interviews:
The West Australian: Debut explores rock-star love story
What prompts a book blogger and journalist to pick up a pen and start writing fiction herself? Read more
My Writing Room on Novelicious
Although my writing room began its life as a shared study for my husband and I, over the years I sneakily put more and more of my own stamp on it until it is now pretty much my own personal domain. Continue reading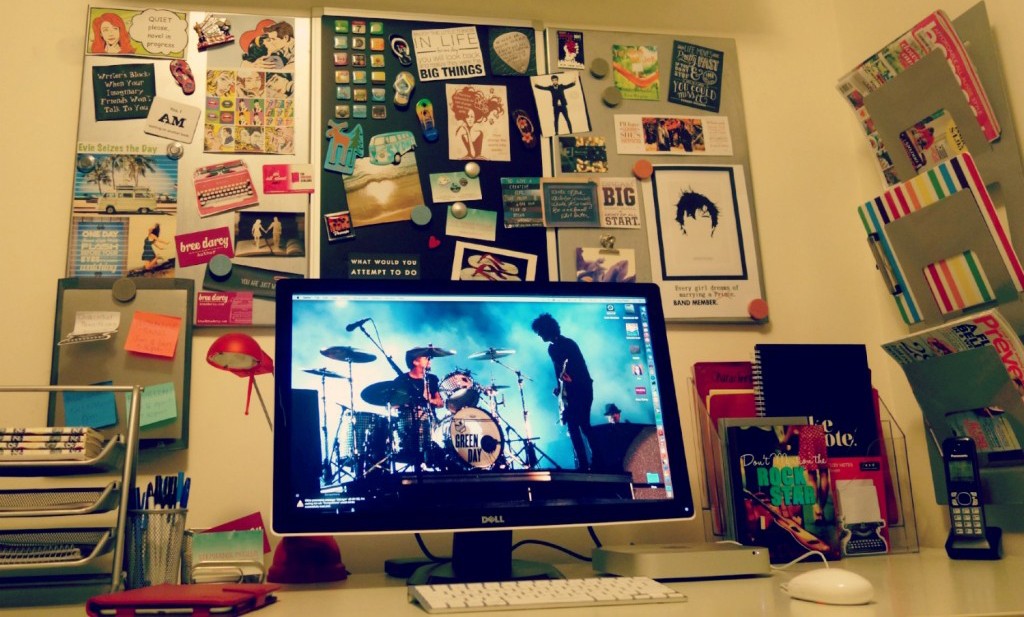 Top 5 Wednesday
I ♥ FICTIONAL PEOPLE rates Don't Mention the Rock Star as No. 3 on her list of Books Read In One Sitting (Or Close To) as part of Top 5 Wednesday. Yay! Plus Kellie's husband, Curtis, cracks a mention in the Top 5 Characters You Wish You Could Drown.
Top 10 Most Anticipated Debut Novels for 2015
February Bookshelf Guest Author in Love a Happy Ending Lifestyle Magazine
Janice Horton asks what inspired me to write a rock star-themed romance novel. Continue reading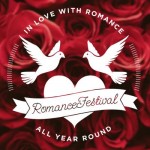 Romance Festival 15
The Second Virtual Romance Festival, organised by HarperCollins and Harlequin Mills & Boon, is where you can hear from your favourite romantic fiction authors and chat to other readers and writers, all from the comfort of your own home.
In my Q+A session, I answer all the crucial questions such as which book I'd take to a deserted island, what advice I would give to my 18-year-old self and am I planning to see the Fifty Shades of Grey movie …
Freebie Friday on AusRom Today
A Q+A on the website celebrating the Australian romance community delves into why readers will love Kellie and Andy plus the best thing about Fridays! Read more
The Review Quandary on International Chick Lit Month
Is it hard for a blogger to write reviews after becoming an author? I join Shirley Benton and Chelsey Krause to explain our approaches.
The Fast Five
For her monthly interview session, Christine Duval quizzes me on my dream collaboration partner and how I get motivated to write.
Guess Who's Coming to Dinner on Victoria Loves Books
As part of a Q+A, the ever-so fabulous Kirsty Greenwood, author of The Vintage Guide to Love and Romance, sent me a virtual invite to join her and four other authors at a dinner party. Jane Green offered to cook!
Five Question Friday
I join author Gina Henning for her regular Friday Q+A session to talk celebrity crushes, dares, rollerskating, interviewing bands and Princess Di.
June Book Club Pick
Love at First Flight author Tess Woods (a fellow West Australian) picked Don't Mention the Rock Star as her June book club read. She also puts me through my paces in a Q+A which reveals whether I favour Harry Potter, Twilight or The Hunger Games; my favourite movie; and the ingredients to a good story.
Terry's Book Addiction
Favourite rock stars, first love, and ebooks vs paperbacks. I drop in for an interview on Terry's Book Addiction. Read more
Top 10 Books I've Read So Far in 2015
With 2015 half over already (!!), A Spoonful of Happy Endings placed Don't Mention the Rock Star as No. 2 on her list of top 10 books read so far this year. Read more
Your Creative Life
Check out my Aussie accent when I chat with Kimberley Foster for the Your Creative Life podcast.
Author Interview
Melbourne author Clare Griffin quizzes me on why I went the self-publishing route and the best and worst things about being an indie. Read more
My thanks also to these bloggers who promoted Don't Mention the Rock Star during its launch.